Maintenance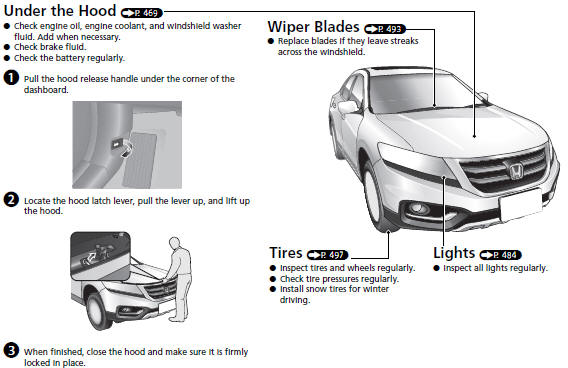 See also:
If the Engine Overheats
The reading of the vehicle's temperature gauge should stay in the midrange. If it climbs to the red mark, you should determine the reason (hot day, driving up a steep hill, etc.). If the vehicl ...
Taking Care of the Unexpected
This section covers the more common problems that motorists experience with their vehicles. It gives you information about how to safely evaluate the problem and what to do to correct it. If the p ...
Refilling Window Washer Fluid
Models without washer level sensor Check the amount of window washer fluid. If the level is low, fill the washer reservoir. Models with washer level sensor If the washer fluid is low, the washer ...