Compass Zone Selection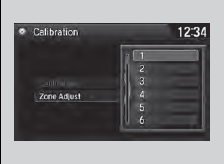 1. Turn the ignition switch to ON

.
2. On the top screen of any audio source, press and hold

for 5 seconds.
- The display switches to the Compass Settings screen.
3. Rotate

to select Zone Adjust, then press

.
-The display shows the current zone number.
4. Rotate

to select the zone number of your area (See Zone Map), then press

.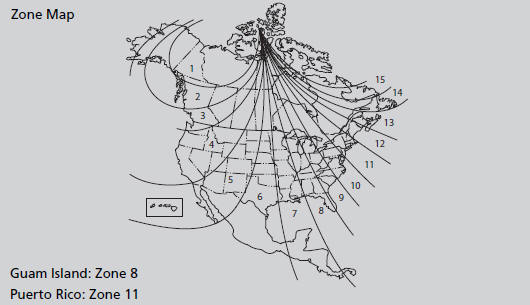 The zone selection is done to compensate the variation between magnetic north and true north.
If the calibration starts while the audio system is in use, the display returns to normal after the calibration is completed.
See also:
TPMS (Tire Pressure Monitoring System)
Monitors the tire pressure while you are driving. If your vehicle's tire pressure becomes significantly low, the low tire pressure indicator comes on. Conditions such as low ambient temperatur ...
Safety When Performing Maintenance
Some of the most important safety precautions are given here. However, we cannot warn you of every conceivable hazard that can arise in performing maintenance. Only you can decide whether or not you ...
Protecting Your Discs
General Information When using CD-R or CD-RW discs, use only high quality discs labeled for audio use. When recording a CD-R or CD-RW, the recording must be closed for it to be used by the syste ...